Lana Rose's Angle Look, Fans cannot take their eyes off.
Lana Rose looks like an Angle in this post she is posted this post couple of hours ago. And she got many likes and praise. In this photo she looks like a beautiful Angle. She dressed herself with a Cherry red colour top with greenish grey colour Cargo. And wear white sports shoes. Lana Framed herself with a pink flamingo wings. That literally gives a gate up of an Angle. With this post she add a caption "Stay strong, nobody can take your wings noted with heart photo by my Angle @mummy_mo_.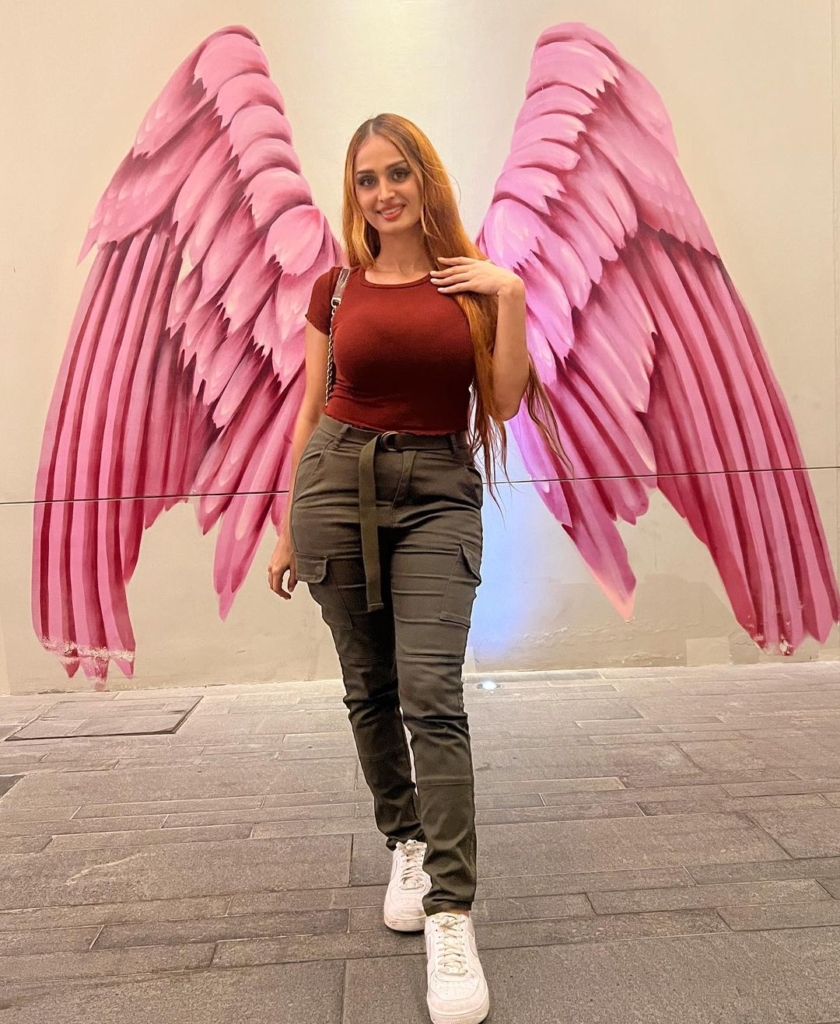 Actually This post is dedicated to her mother. She got lots of love and praised by her fan. Some of the fan commented "You are the most beautiful girl in the world" another fan commented "Fly girl, no one can stop you, and most of the comments are flooded with heart,fire, and kisses.